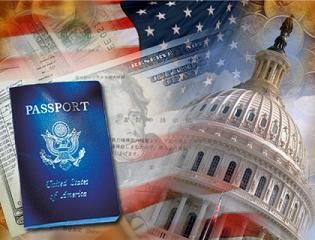 Live, Work and Study in the USA

What is a Green Card Lottery?
A Green Card is a US permanent resident visa which allows you to live and work permanently and legally in the United States. Green Card holders may leave the United States freely and may later apply for United States citizenship, but cannot vote. The Green Card Lottery gives you a chance to obtain a green card for you and your family.
What is the US GREEN CARD LOTTERY?
Green Card Lottery, or DV lottery US is a program that was formed by the USA government to legally give a US work visa to people who want to immigrate to USA. The purpose of the program is increasing the diversity of the United States with applicants from certain countries. Takegreencard.com invites you to participate in the USA Green Card Lottery where you can win a green card USA to Live and Work in USA. This is your chance to take advantage of the green card program - Immigration and Naturalization opportunity offered to you by the official US Government DV Lottery or Green card Lottery law. Get your permanent US work visa now!
The Official American Green Card Lottery program benefits:
50,000 People and their families will Live, Work and Study in the USA
OFFICIAL USA governmental program.
Your chance to LIVE, WORK & STUDY in the USA.
Simple registration within 5 minutes.
Personal support in every step.
Double chance for married people to win the Green Card.
Important to all:
According to the US DEPARTMENT OF STATE entries for the US GREEN CARD LOTTERY must be submitted electronically via the ELECTRONIC DIVERSITY VISA ENTRY FORM.
Takegreencard.com is now accepting applications online.
You decide! Here are pros and cons for registering via Our Organization website versus the US State Department website. You decide through which website you want to register!
| Advantage Offered | US State Department Website | Our Website |
| --- | --- | --- |
| Check application status at any time | | |
| Registration 365 days a year | | |
| Customer support by phone and email | | |
| Free photo preparation and processing service | | |
| Free updates and registration alerts | | |
| Professional review of application before lottery submission | | |
| Register for multiple years | | |
| Results sent to ALL participants (successful and unsuccessful) | | |
| Update photos at any time | | |
| Update your contact information at any time | | |
| Successful applicants notified by email | | |
| Receive registration confirmation by email | | |
| Check of final Entry Form by experts before submission | | |